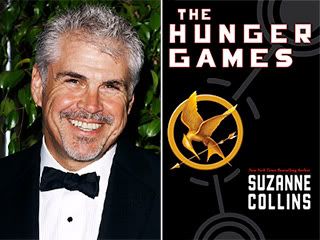 In last week's interview with
Entertainment Weekly
, The Hunger Games Director Gary Ross repeatedly referenced letters he received from middle school students in Texas providing their thoughts on how the book should be adapted for the big screen.
EW: Are you already hearing from kids who are afraid you're going to screw up their favorite book?
Ross: [Laughs] I just received 150 letters from the Frenship Middle School near Lubbock, Texas. The reading-program teacher got them to all write me letters. So many of them wrote, "Listen, I know this is an action movie and I can't wait to see the action, but please don't lose the heart of the story." The death of Rue is mentioned by every kid who reads the book. It's funny because I realize the letters are from Lubbock, Texas, which is where Buddy Holly was from. So in a way it's the birthplace of American teenage rebellion. Isn't that cool?
Now FOX News in Lubbock, TX, has spoken with the students' teacher about the project she assigned.
After reading the book, The Hunger Games, Lenzi Hart came up with a fascinating project for her students.
"Told the kids to write Gary Ross, who is the director of The Hunger Games, and to format a letter where they share their opinions and give him advice on making the movie," said Hart.
The Hunger Games is a young adult science fiction book that finds children forced to battle to their death in front of a TV audience.
Hart was inspired to assign this task because she heard that when many kids finish a book, then watch the movie, they come away unimpressed.
"Do their best to let him know what needs to be in that movie when they sit down in the theater to watch it, so they won't be disappointed in it," said Hart.
The 134 letters from Hart's students were sent off to Gary Ross before Christmas break. When school resumed she was shocked to see an article about the director in Entertainment Weekly that mentions her students' letters as being inspiration for the upcoming film.
"I didn't think that they would make it into his hands," said Hart.